About us 

For over 125 years, T&G Fresh has nourished generations of Kiwis with fresh fruit and vegetables. We grow, pack, market, sell, distribute, import and export fresh produce from our own orchards and farms, as well as from over 1,200 Kiwi growers.
Our mindsets are: Do the Mahi, Be Bold, One Team & Take Good Care.  Our talented team members embody these mindsets and are passionate about making a difference at T&G. 
About the opportunity 
We have a brilliant opportunity for a Horticulture / Agriculture graduate to join T&G's Covered Crops team based in Tuakau, and learn from our industry leaders about all things tomatoes.
T&G is proud to be one of NZ's leading growers of tomatoes with four glasshouse sites across the North Island. This graduate opportunity will build on your university studies, giving you real-world experience and putting you on a career pathway to a Grower, Technical, or Quality Manager role within our dynamic global organisation.
During your first 12 months, you'll be exposed to every facet of tomato growing as well as getting involved in an exciting range of projects. From field trials to environment management, plant agronomy to glasshouse production, you'll gain hands-on experience of innovative and progressive growing practices, supported by industry experts who will invest in your learning and development.

About you 
You're a Hort / Agri graduate looking to kickstart your career in the industry. We're also open to candidates with degrees in Science or Business who demonstrate a genuine interest and affinity with the hort sector.
You're proactive, willing to learn, and have a positive attitude. A natural team player, who's not afraid to get their hands dirty and learn by doing, with an inquisitive, analytical mind. 
Apply now 
If you're looking to GROW your career in horticulture, then this opportunity is ripe for the picking. 

🍅 We are open to a late 2023 or early 2024 start date 🍅
Proof of eligibility to work in New Zealand is required for all applicants and any offer of employment will be subject to a satisfactory drug test and security check.
We want T&G to be a place where everyone is accepted, respected and celebrated for who they are – regardless of our similarities or differences. It's essential that everyone can be themselves and thrive, and that together we create a diverse and vibrant workplace.

Team

Growing

Locations

Tuakau

Employment type

Full-time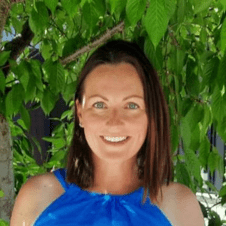 Contact
Yvette Knight
Senior Talent Acquisition Business Partner – People & Culture
Grow your career with us
Help us grow healthier futures, and your own too.
At T&G, you do more than join a company. You grow healthier futures. Not only your own future, but everyone and everything around you – your whānau, community and our natural environment.
This single purpose – to grow healthier futures – is what gets us out of bed every morning and why we do what we do.
How we make this happen is through our 2,000+ people. It takes a diverse range of great people, united by our energy, care, creativity and drive, to grow, distribute and sell delicious fresh fruit and vegetables to Kiwis and consumers around the world. And with our incredible 124-year history, we're passionate about growing an even stronger and better T&G for generations to come.
If you'd like to be part of our exciting journey, come and join us. We offer unlimited opportunities to grow your future with us.
About T&G Global
Our story began more than 125 years ago as Turners and Growers, a fruit auction business in Auckland. Today, as T&G, our fresh, delicious produce nourishes people in more than 60 countries around the world. Together, we're united in growing healthier futures.